If you follow us on Instagram, you'll recognize that this is
the start of our 1932 shop pickup build.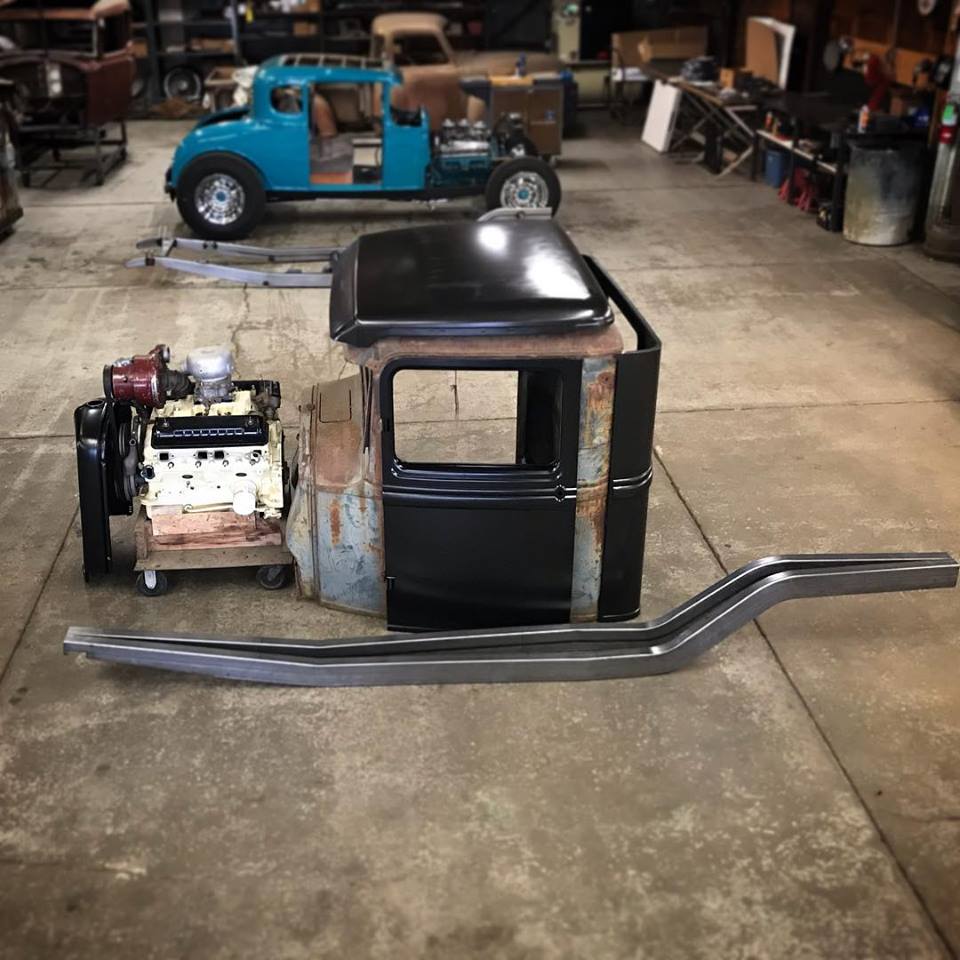 We are best know for our Model A chassis,but we also offer
frames for channeled 32-34 pickups, and this build will
showcase those frames
The pickup will be a traditional styled fenderless 32 Ford
pickup, with a 4-inch channel and 4 inches taken out
of the top.
It'll sit on our 5-12 channeled pickup chassis. The drive train
will be a supercharged 312 Y block backed up by a C4.
Check back as we progress through the build and detail some
of the other parts used.